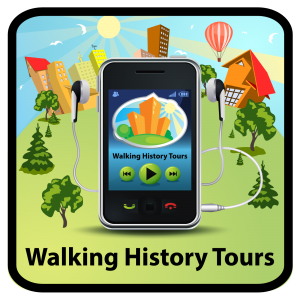 Walking History Tours are guided video and audio tours. The tours are funded with money from both grants and the Cities in which they take place. Walking History Tours are free and open to the public. We hope you enjoy the tour!
---
Boise Weekly – Best of Boise – 2008 Editors' Picks Arts & Entertainment
TYLER JAMES BUSH – BEST AUDIO VISUAL
Walking Tours of Boise
Ever wondered just what the heck is the deal with the sometimes belly-up, sometimes belly-down salmon on the wall in the alley next to Tom Grainey's? Or maybe you've noticed a series of plaques on city street lights on Capitol Boulevard and mused who would do such a thing. The Boise City Arts and History Department has your answers. A series of podcasts, thanks to BW's own Tyler James Bush, are in the works that give some insight into various public art installments throughout the city. The first is up and running. Log onto cityofboise.org and download the first of the series on those mysterious light pole plaques.
http://www.boiseweekly.com/boise/2008-editors-picks-arts-and-entertainment/BestOf?oid=1012620